On Saturday the Coeur d'Alene Viking JV and Varsity football teams played the Mercer Island Islanders from the Seattle area.  I was very excited for these games, partly because I knew there would be some great action but mostly because I would be able to enjoy the rare treat of shooting a Varsity Football game during daylight hours!  The lights that they use at Viking Stadium for night games are probably the best and brightest in North Idaho, but they cannot compete with daylight!  Below you will find some shots from each game as well as links to the full galleries where you can view all the photos from each game and order your own prints or digital files!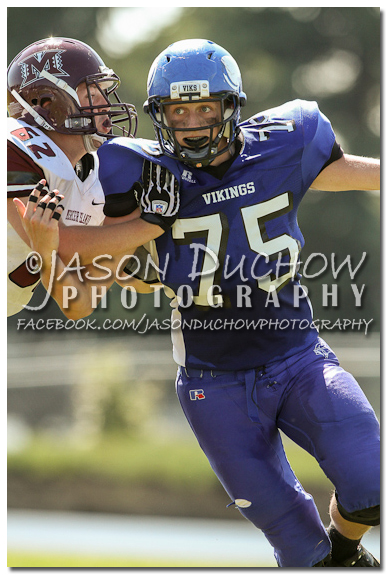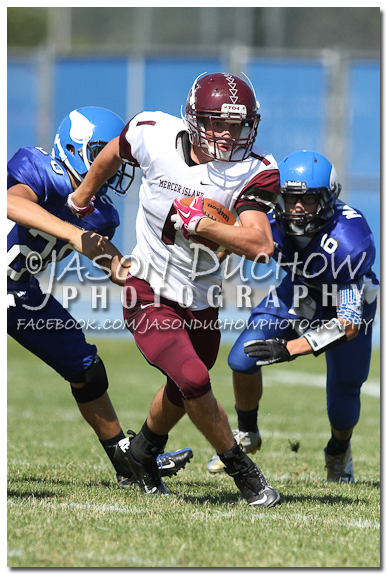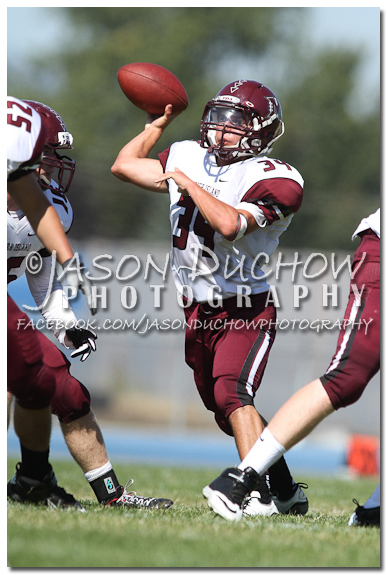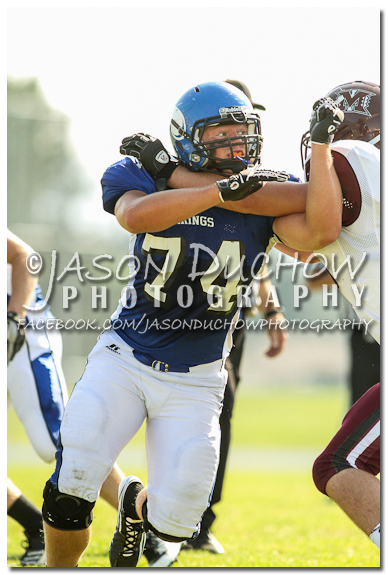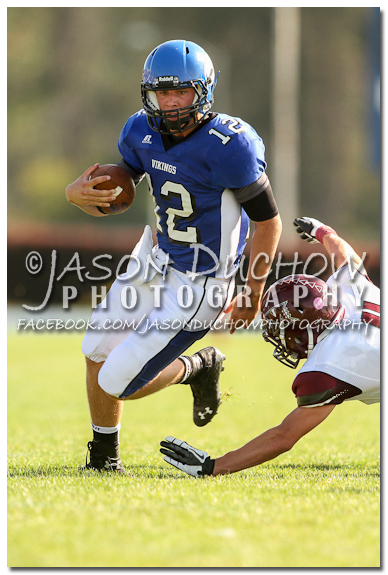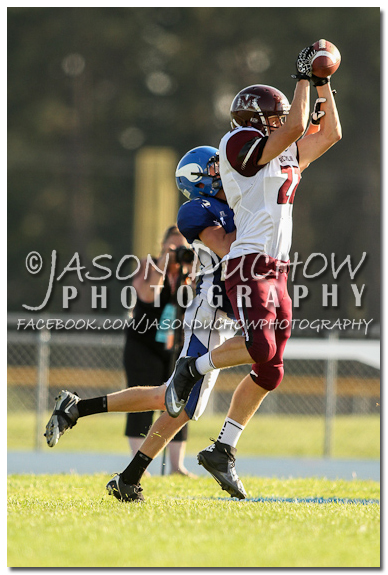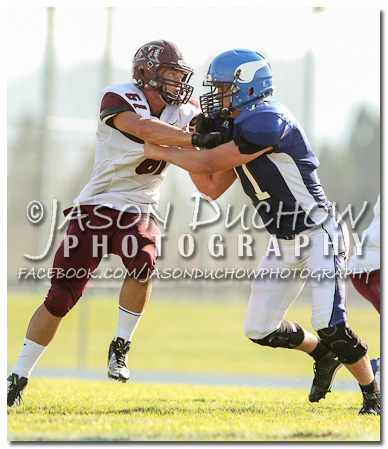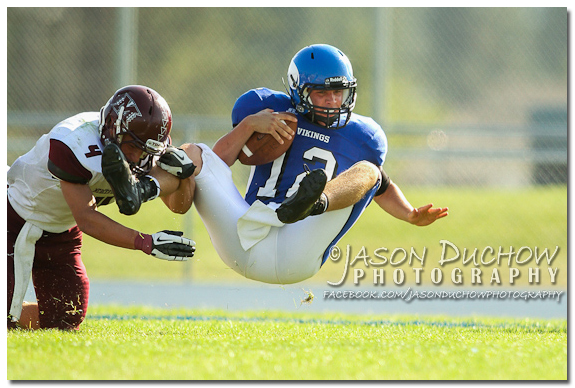 Halftime featured a performance by the Viking Dance Team as well as some Junior Tackle action on the field.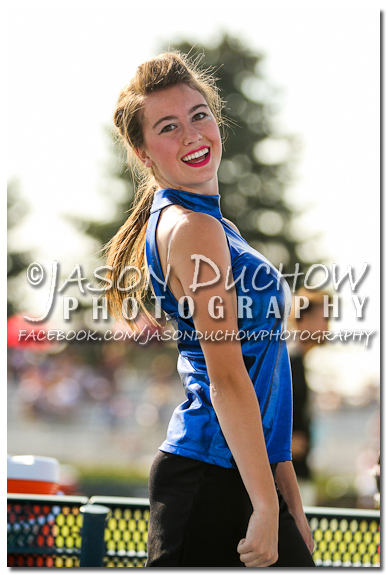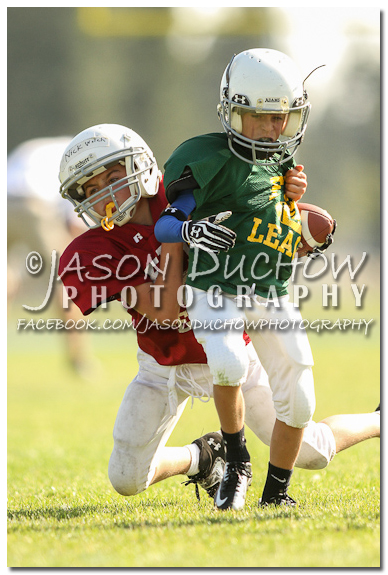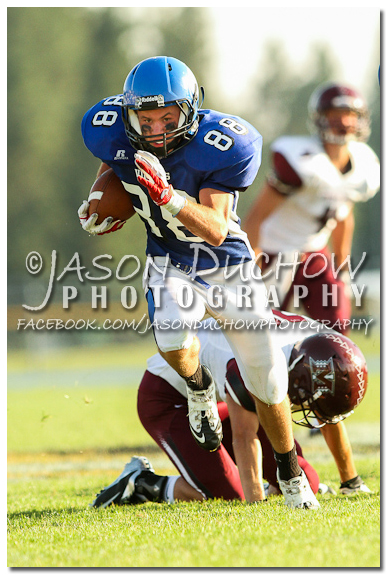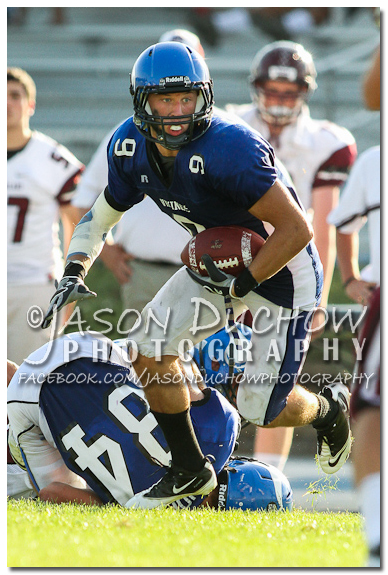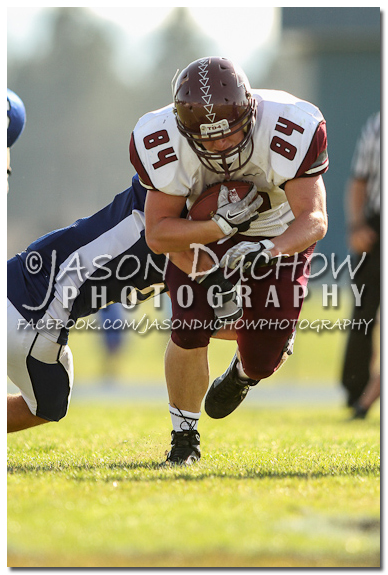 To finish up check out this sequence, it took a awesome effort for the Islanders Matt Orehek to pull down this catch in the middle of great coverage by Coeur d'Alene's  Jackson Carslon (7) and Hayden Sharp (23).
You can also read about the game in Ryan Collingwood's Monday Morning Notebook on  VarsityCDA.com
http://www.jasonduchowphotography.com/wp-content/uploads/2014/06/jason_duchow_photo_logo.png
0
0
Jason Duchow
http://www.jasonduchowphotography.com/wp-content/uploads/2014/06/jason_duchow_photo_logo.png
Jason Duchow
2012-09-11 00:27:27
2012-09-17 02:05:00
09/08/2012 - Mercer Island at Coeur d'Alene (JV and Varsity Football)