This year Steve Russo and the staff at the Sandpoint Newsline took on the tack of creating and publishing the 2012 Sandpoint Bulldog Football Program.  Steve and I are both sticklers for quality so when he contacted me about shooting some portraits for the program as well as for the upcoming September issue of the Newsline I was thrilled.  The inside of the program also features many of my action photos and for every home game they will be publishing a new program featuring one of my action photos on the cover.  Here are some of the published and unpublished photos from my shoot with the team.
We took a number of different vertical shots to give the Newsline plenty of options for the cover.  We did some individual shots. . .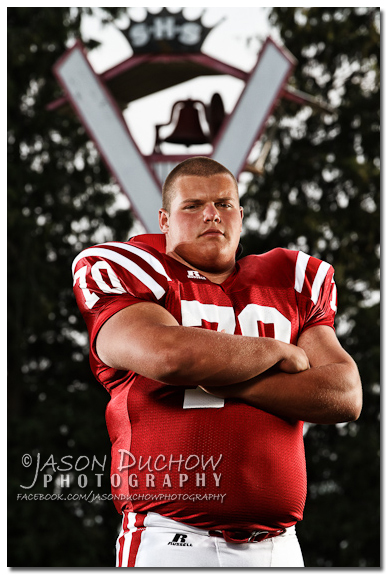 We squeezed did a group shot with 6 athletes and Coach Puailoa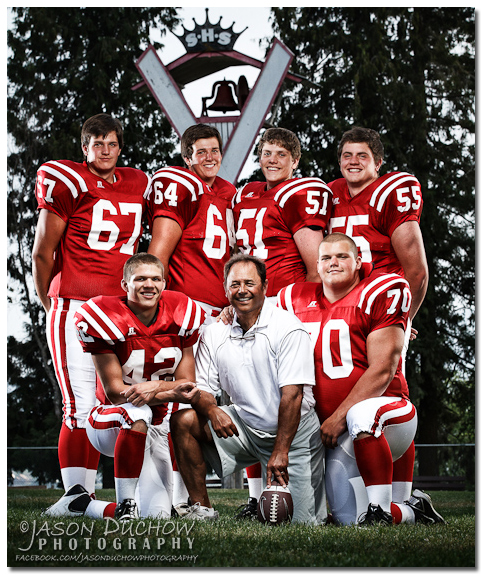 And a couple of shots with three of the linemen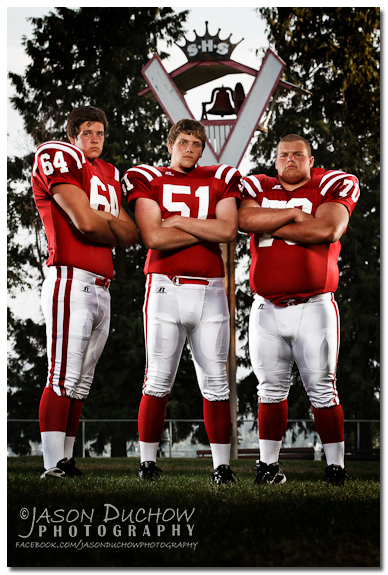 This is the one they ended up using, minus the victory bell.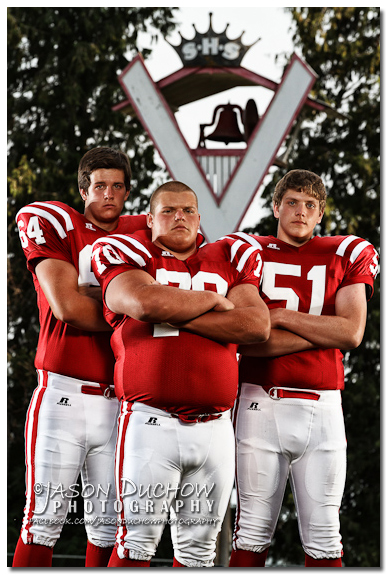 We also did a couple of old school shots and I processed them with a grainy black and white look.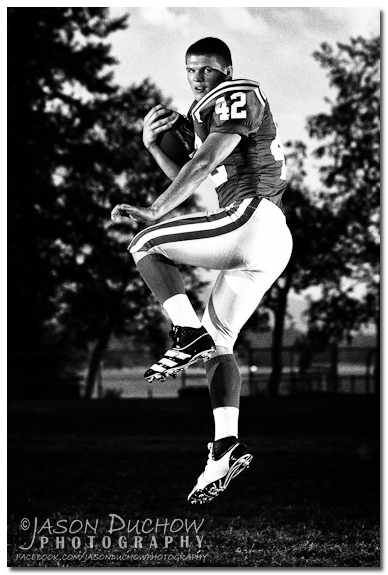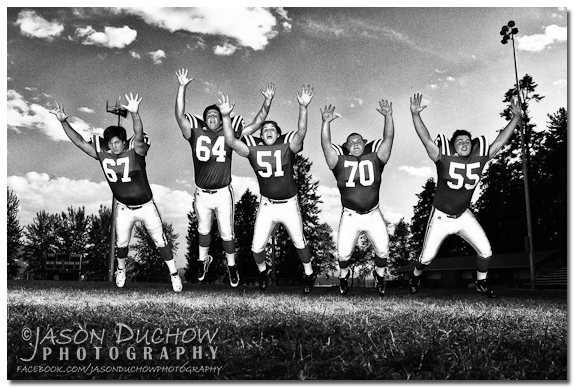 We ended the session with a lineup of linemen.
If you want to see the finished product grab a copy at any Sandpoint home game or at any of the businesses that you would normally find a Sandpoint Newsline.  You can also check out the online version at this link: http://bit.ly/Ovu9CG
https://www.jasonduchowphotography.com/wp-content/uploads/2012/08/Jason-Duchow-Photography-20120814-IMG_3528-Edit-Edit.jpg
200
300
Jason Duchow
http://www.jasonduchowphotography.com/wp-content/uploads/2014/06/jason_duchow_photo_logo.png
Jason Duchow
2012-08-31 19:01:26
2014-06-13 20:39:34
Sandpoint Bulldog's Football Program