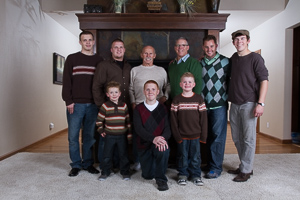 This last week I had a portrait session scheduled with a family that was gathering in Sandpoint for the weekend.  There was only 1 day that everyone would be together and available and the plan was to get some outdoor portraits with Lake Pend Orielle as the backdrop.  The day rolled around and of course it was raining, eliminating the possibility of outdoor portraits.  Since this was the only day that the entire family would be together it was decided that we would adapt rather than cancel and we set up for some indoor portraits in the house that they had rented for the weekend.
The one room that we could work with was tall, narrow and fairly dark.  You can see the room we were working with in this early test shot: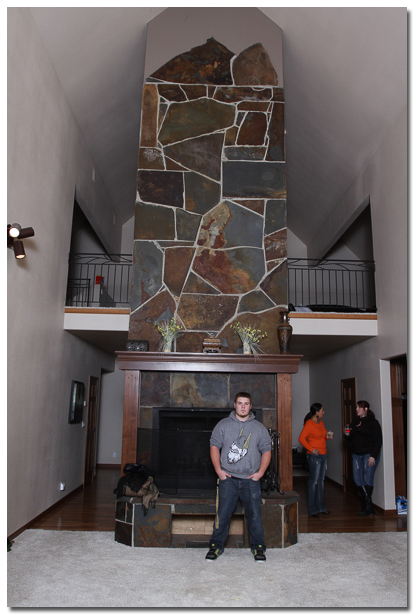 To give the room some depth and make the photo more interesting we added three more flashes to the setup with two strobes behind the chimney upstairs and one behind the chimney downstairs.  Here is the final image with the entire family, I think those extra lights made a pretty significant difference!
After getting the hardest photo out of the way we moved on to some smaller groupings, here are some of the portraits as well as some of the happenings between portraits!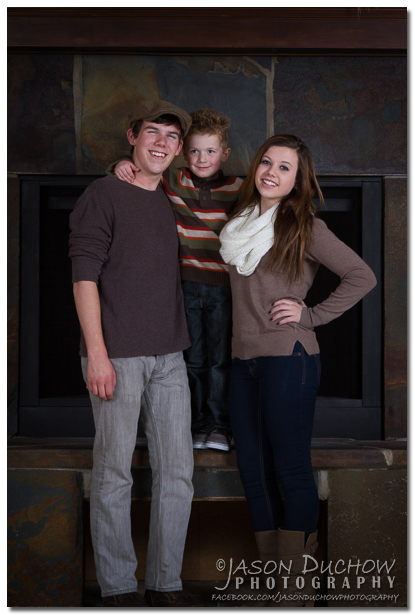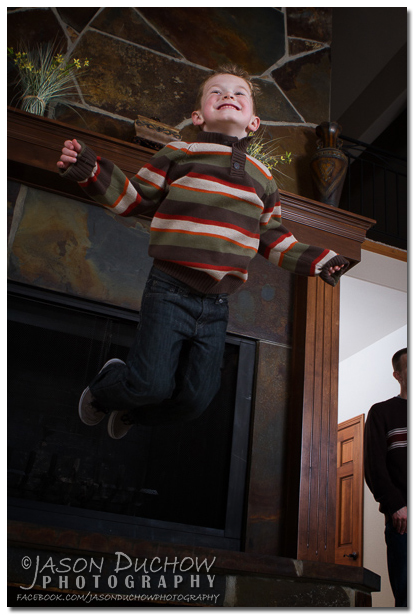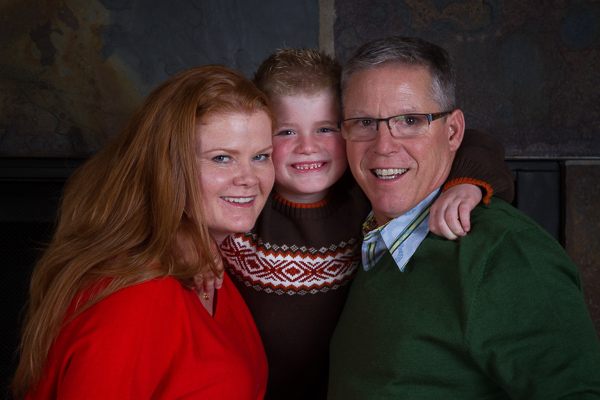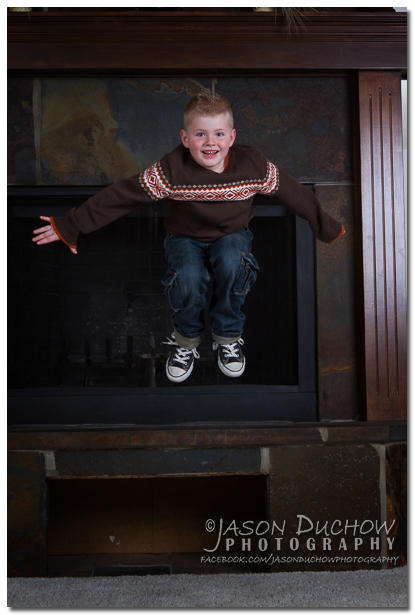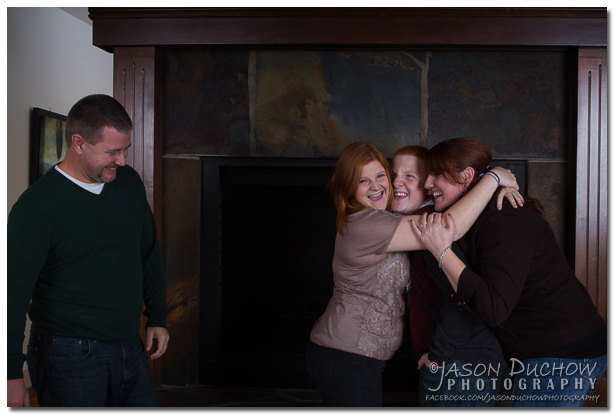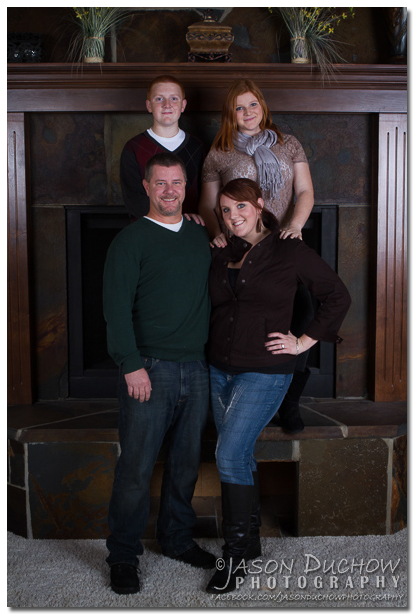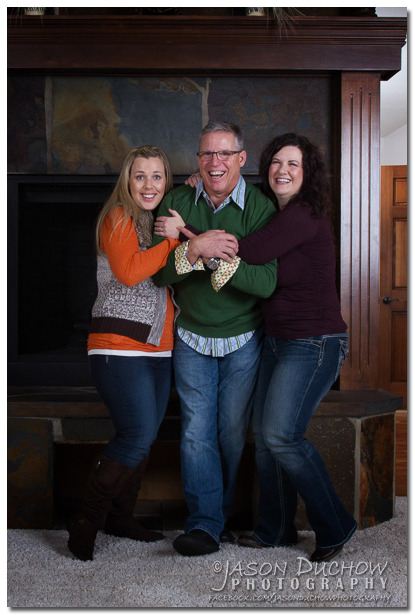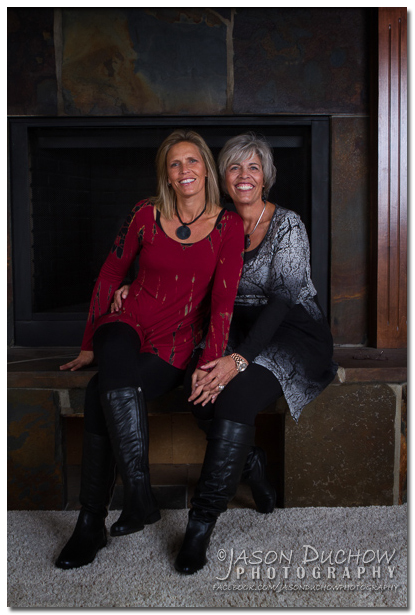 To wrap up the afternoon we even took a few engagement photos!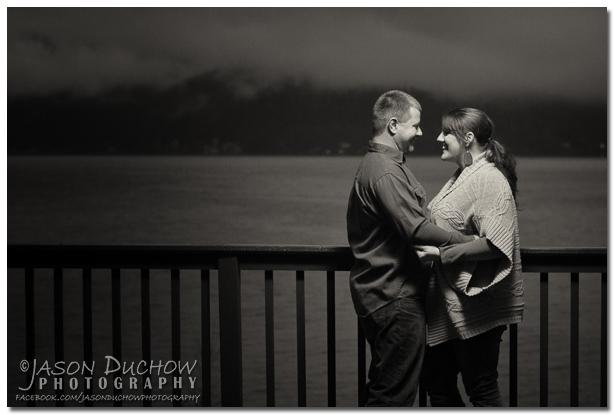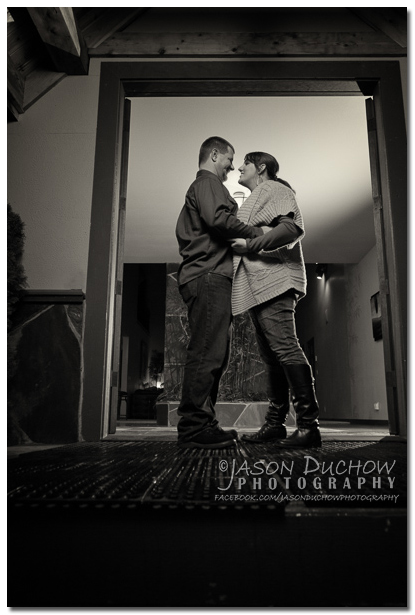 http://www.jasonduchowphotography.com/wp-content/uploads/2012/11/Jason-Duchow-Photography-20121103-IMG_8839.jpg
200
300
Jason Duchow
http://www.jasonduchowphotography.com/wp-content/uploads/2014/06/jason_duchow_photo_logo.png
Jason Duchow
2012-11-08 21:39:42
2014-06-13 20:33:14
Rained out Family Portraits (Sandpoint Photographer)