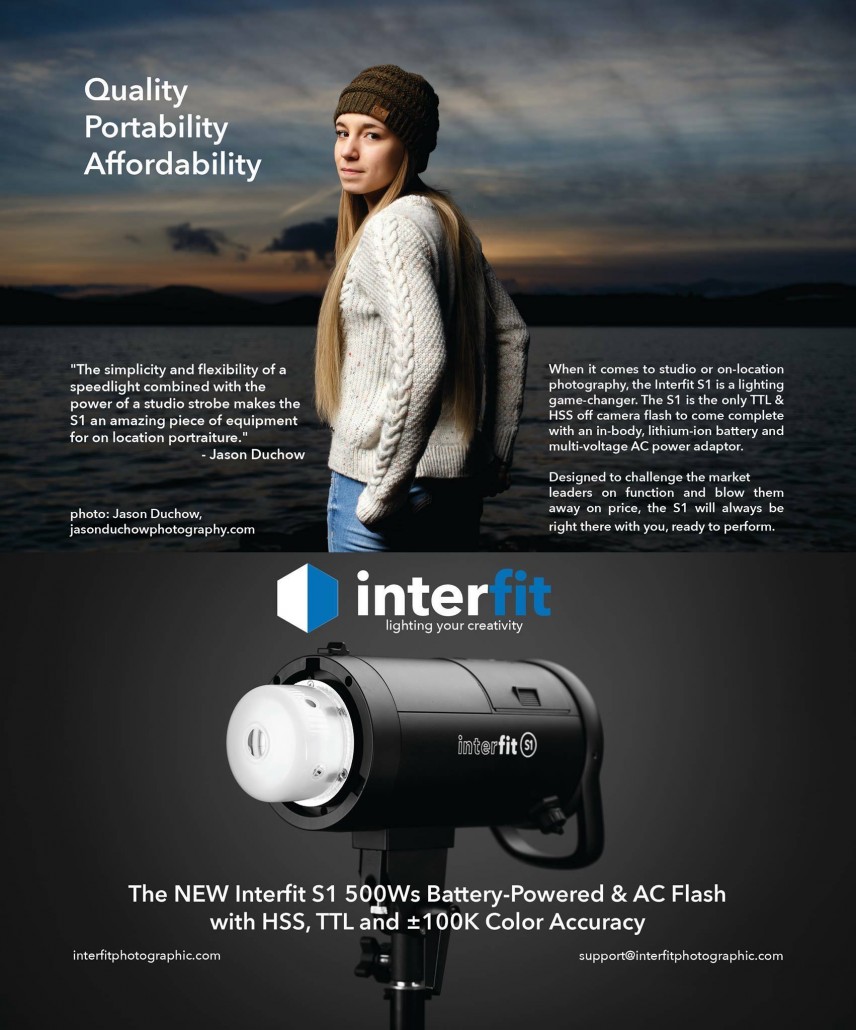 A number of months back I was approached by Frank X. Muscatello, CEO of Interfit Photographic, about working with Interfit as a Sponsored Pro.  I had never used any gear from Interfit and even with this flattering offer I was pretty sure they would not be able to sway me away from my beloved Paul C. Buff Einsteins.  Nevertheless, I agreed to a conference call to discuss their proposal.  On the other line with Mr. Muscatello was Steven Squires, Interfit's Product Development & Marketing Manager.  In talking with the two of them I found out that they were just finishing the development of a new strobe designed to compete with the Profoto B1.  This immediately caught my interest because the B1 was the light I hoped would someday replace my Einsteins.
In talking with these two I learned that their new strobe, the Interfit S1, was going to have a very similar spec sheet to the light I coveted.  It would have a built in radio receiver, an attached removable battery (no more wires!), 500 watt seconds of power, the ability to shoot at up to 1/8000 of a second with High Speed Sync. Unlike the B1, it would have AC power capability so you don't have to run it on the battery when power is available.  In addition to these great specs, it would retail at close to half what the Profoto light was currently going for.  They had me very intrigued indeed!
As great as this all sounded on the phone and as wonderful as it looked on paper I still needed to try out the gear before I would know if this was a product I would use on a regular basis and feel comfortable endorsing.  Now that I've had time to use these lights I am happy to report that I love these Interfit S1 strobes!  They are now the only strobe in my on-location portrait kit.    With my signing as a Sponsored Pro, the company has agreed to extend a 10% discount on all of their products, including the S1, to my readers and social media followers.   To get the savings simply order direct from Interfitphotographic.com and use the code "DUCHOW10" (all caps) when you check out.
As our first collaborative project, Interfit has used one of my High Speed Sync sunset portraits in their ad for the April, 2016 edition of Rangefinder Magazine.  You can find the ad in Rangefinder and here is a larger copy to view now: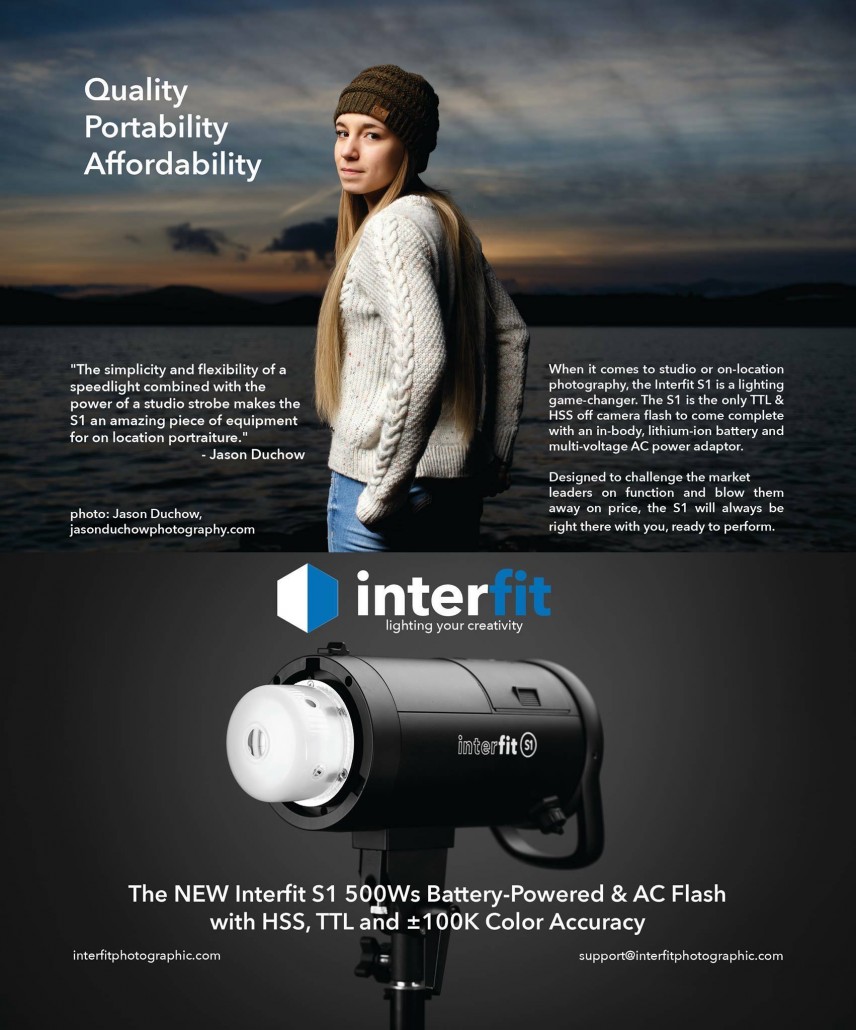 Jason Duchow Photography is located in Oldtown, Idaho and does on location portraiture throughout Northern Idaho and Eastern Washington.   Jason specializes in environmental portrait photography often with the use of  dramatic lighting techniques and is also known for his freelance sports photography work.  Jason is also a Sponsored Pro for Interfit Photographic (http://interfitphotographic.com/)
http://www.jasonduchowphotography.com/wp-content/uploads/2016/03/Intefit_S1_Julie.jpg
2048
1702
Jason Duchow
http://www.jasonduchowphotography.com/wp-content/uploads/2014/06/jason_duchow_photo_logo.png
Jason Duchow
2016-03-31 01:32:08
2016-03-31 18:45:42
Interfit Sponsored Pro - Interfit S1 Discount